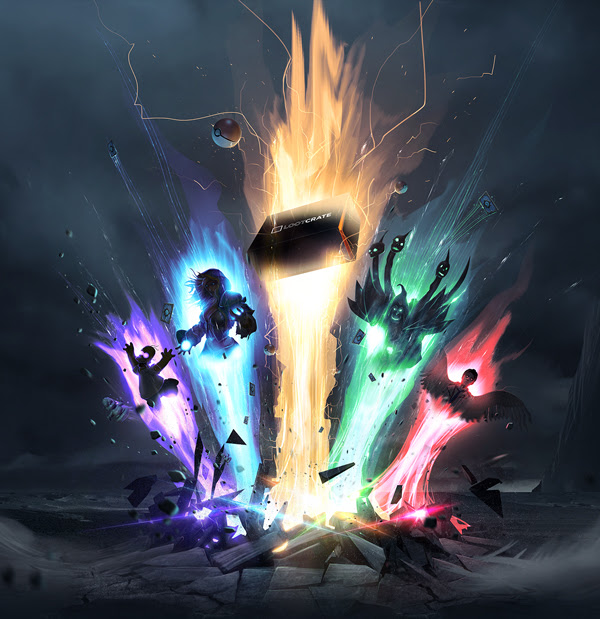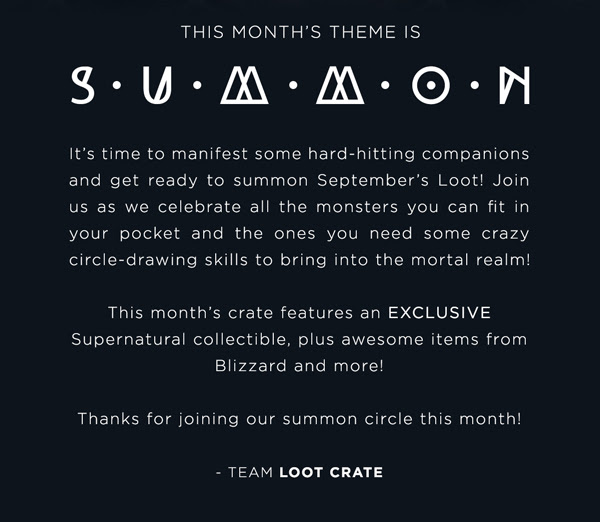 I haven't received my Loot Crate for August but I'm sure it's in the mail. Loot Crate has released the new theme for next month and it's Summon. From the picture it looks like some Pokemon, Hearthstone and Simpsons items. Not sure what they mean by "Supernatural". I think it might mean the TV show or it could be a general term. Either way, it looks like an interesting theme and I hope they have some cool stuff this month.
If you want to sign up use this link, also use the promo code SAVE3 for $3 off any subscription. I also get credit towards more Loot Crates if you use the link. If you have any questions, leave a comment at the bottom.
Lift Heavy and Level Up!